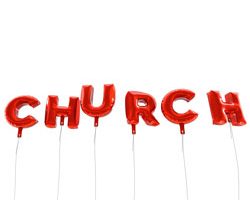 Enjoy a day of celebrating all that God has done and all that He will do to answer your prayers and help start churches eager …
Consider making a prayerful, sacrificial gift to Regular Baptist Church Planting. Give through the $1 for 30 Days campaign at your local church, or go …
Thank God for all He has done to bless North America. Ask Him to continue to open doors for the church to grow in its …
Ask God to raise up next generation leaders to help plant new churches across America and to revitalize the many dying churches.
Pray that churches across America will reach out to the people groups within their circles of influence. Pray that local churches across the country will …
Pray specifically for towns and/or cities across America. Ask God to plant gospel preaching churches in these communities.
Get a list of sister churches and/or association churches from your pastor. Pray for these churches to grow in their influence and outreach.
Pray for other churches in your region or state. Ask God to bless and grow them. Pray that these churches will reach out and evangelize …
Pray for revival in our nation. Pray that a church planting movement will continue to grow and reach the many unsaved people living here.
Pray for gay, lesbian, bixsexual, and transgender people to be open to the gospel. Pray for any gay or lesbian friends you may have who …